Intoduction
Meipaly Hubspot Theme
Meipaly– Digital Agency Services Hubspot Theme
Created :
24/6/2021
By :
LayerDrops
Email :
layerdrops@gmail.com
Thank you for purchasing Meipaly Responsive Hubspot Theme. If you have any questions that are beyond the scope of this help file, please feel free to email, via my user page contact form or put a ticket at Support Center .
Thank you so much!
About Hubspot
What is HubSpot?
In short, HubSpot is an inbound marketing and sales platform that helps companies to attract visitors, convert leads and close customers. It does this by bringing together a variety of functionalities and allowing marketing and sales departments to manage all their activities in one place.
The Hubspot Theme uses Latest Bootstrap v4.x with Hubspot. This theme is a responisve layout with 4 column Support column. All of the information in content area is nested within a class and comes with predefined classes.
Installation
How to Install And get start with hubspot
After Created your account
Go to your hubspot account.
In your HubSpot account, click the settings icon in navigation bar
In the left sidebar Sidebar Menu , go to Website > Themes .
In that you can see upload theme button on right side top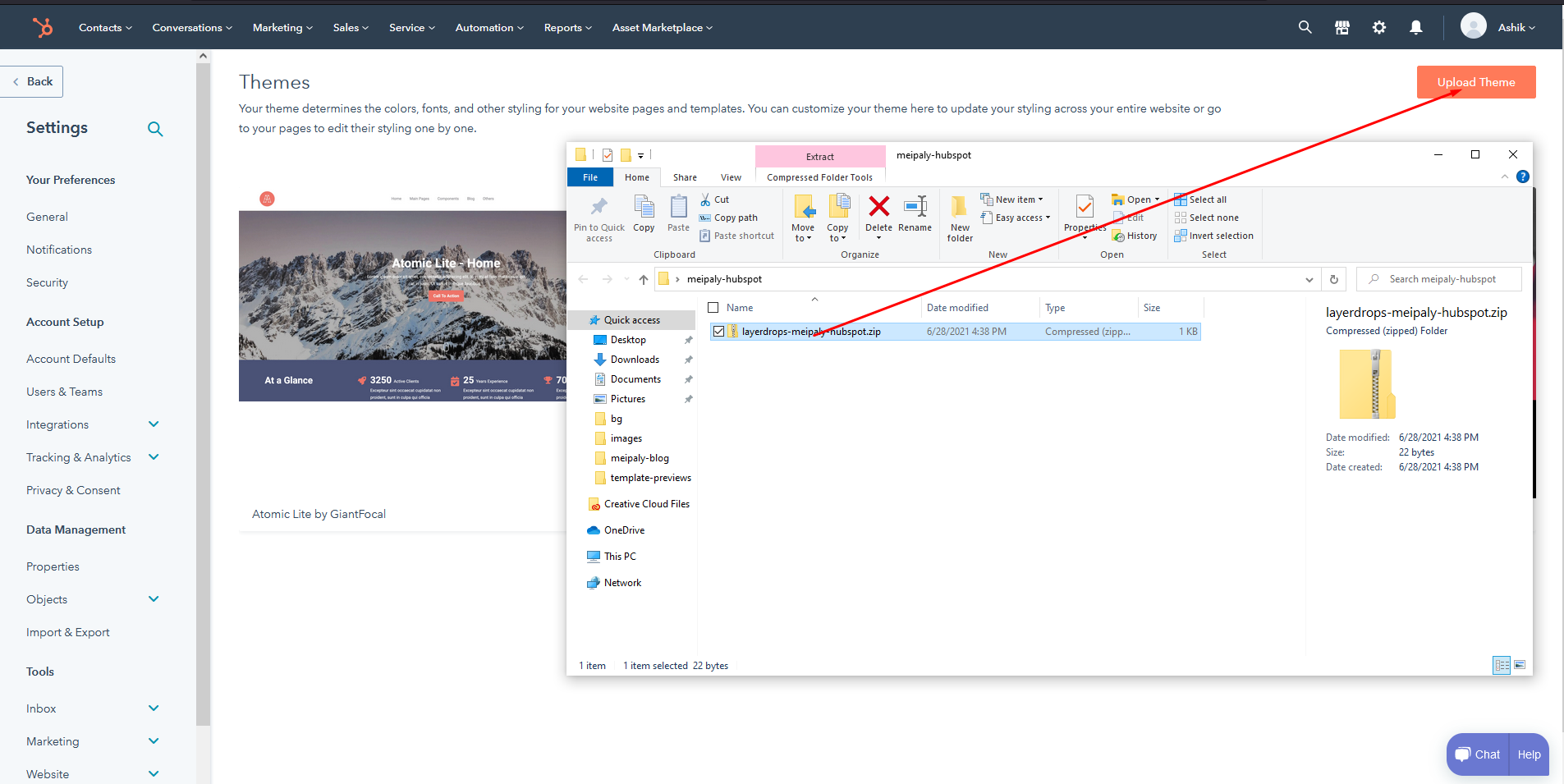 Click Upload Button And choose steeltheme-factoryhub.zip in your package
It upload and installed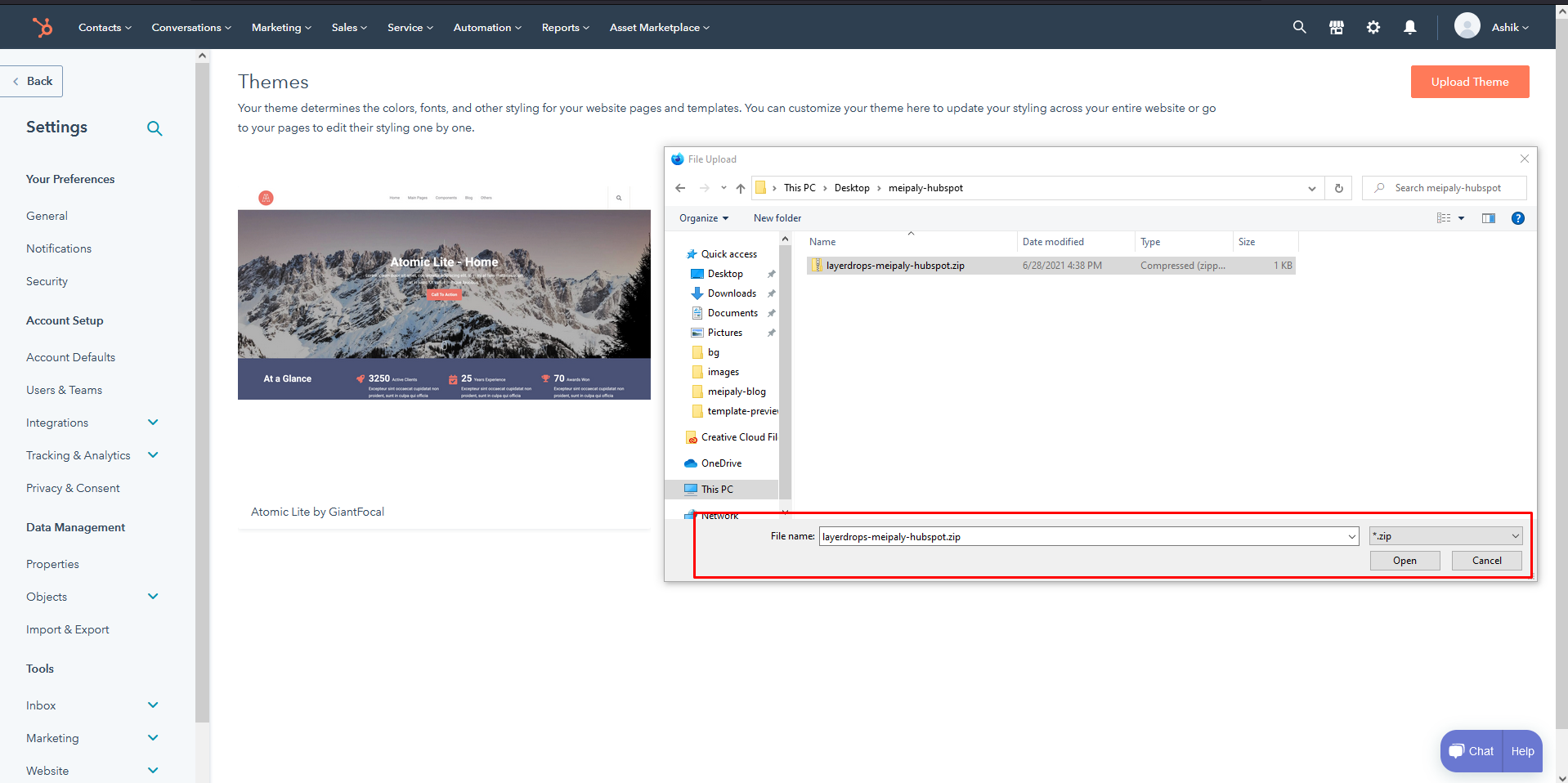 After Upload Succesfull Please Reload The theme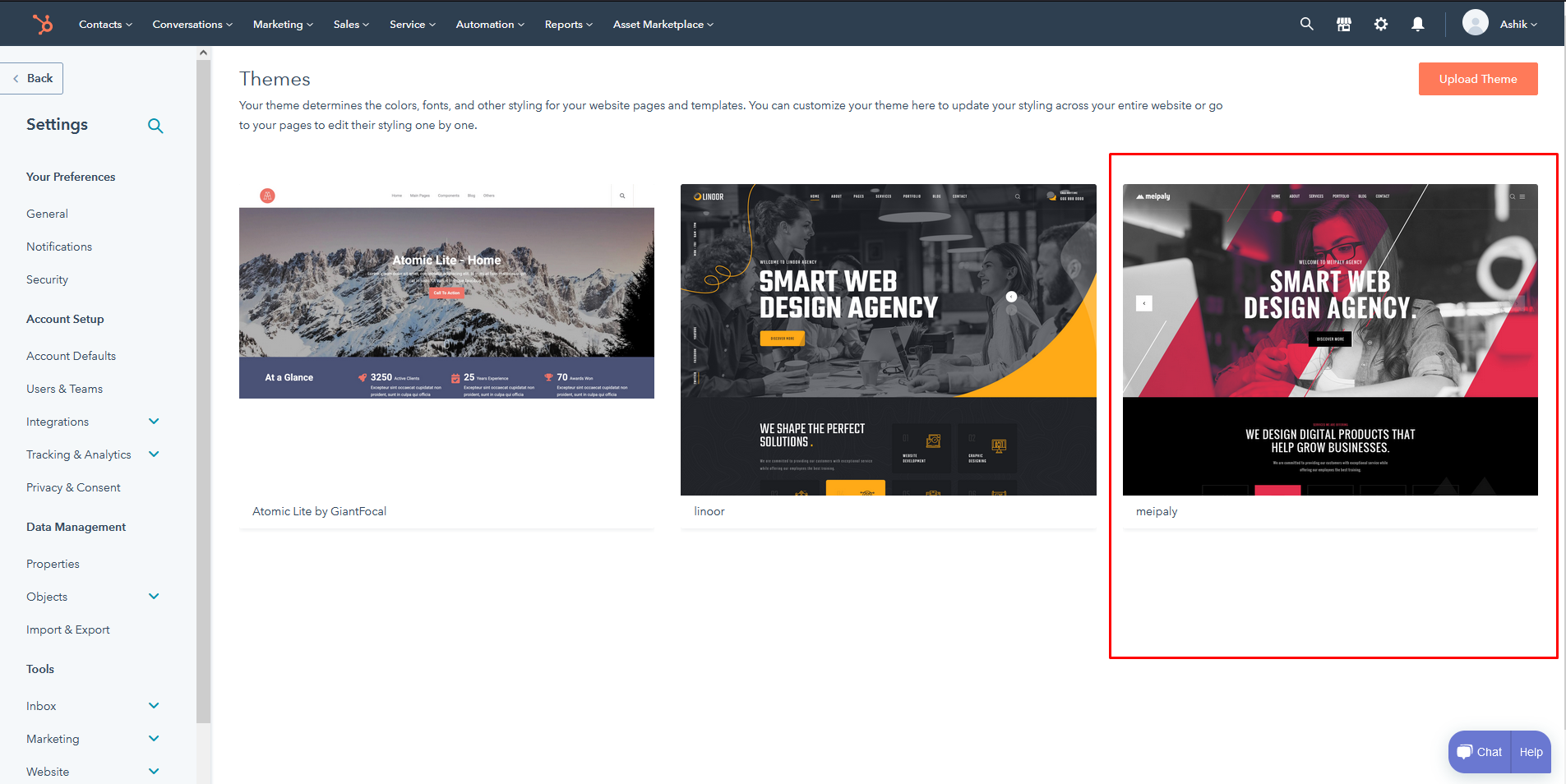 Create Pages
How to create Pages
Go To Marketing --> Wenbsite Pages --> Website Blog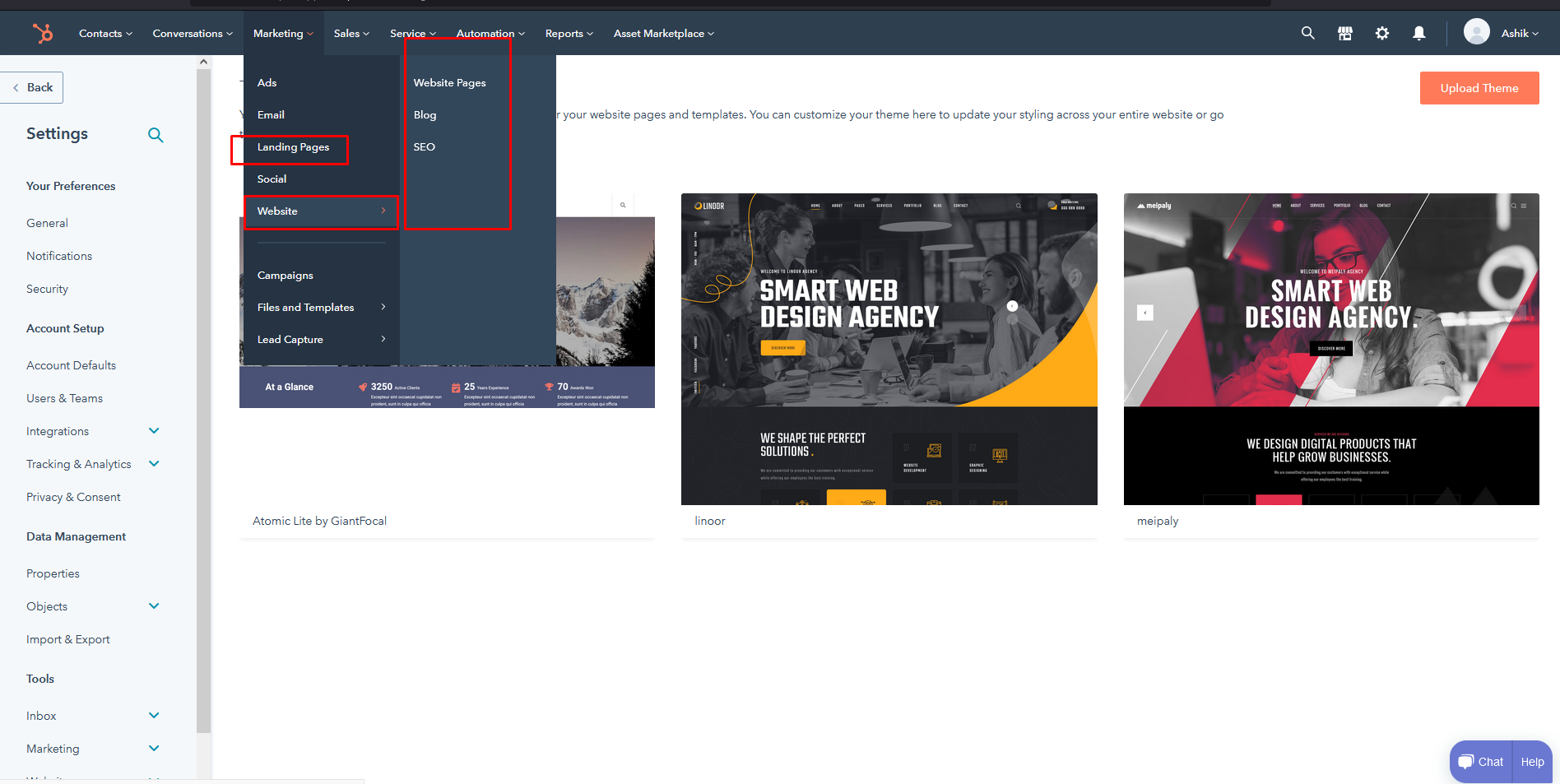 And Click Get Start Button
Select Meipaly Theme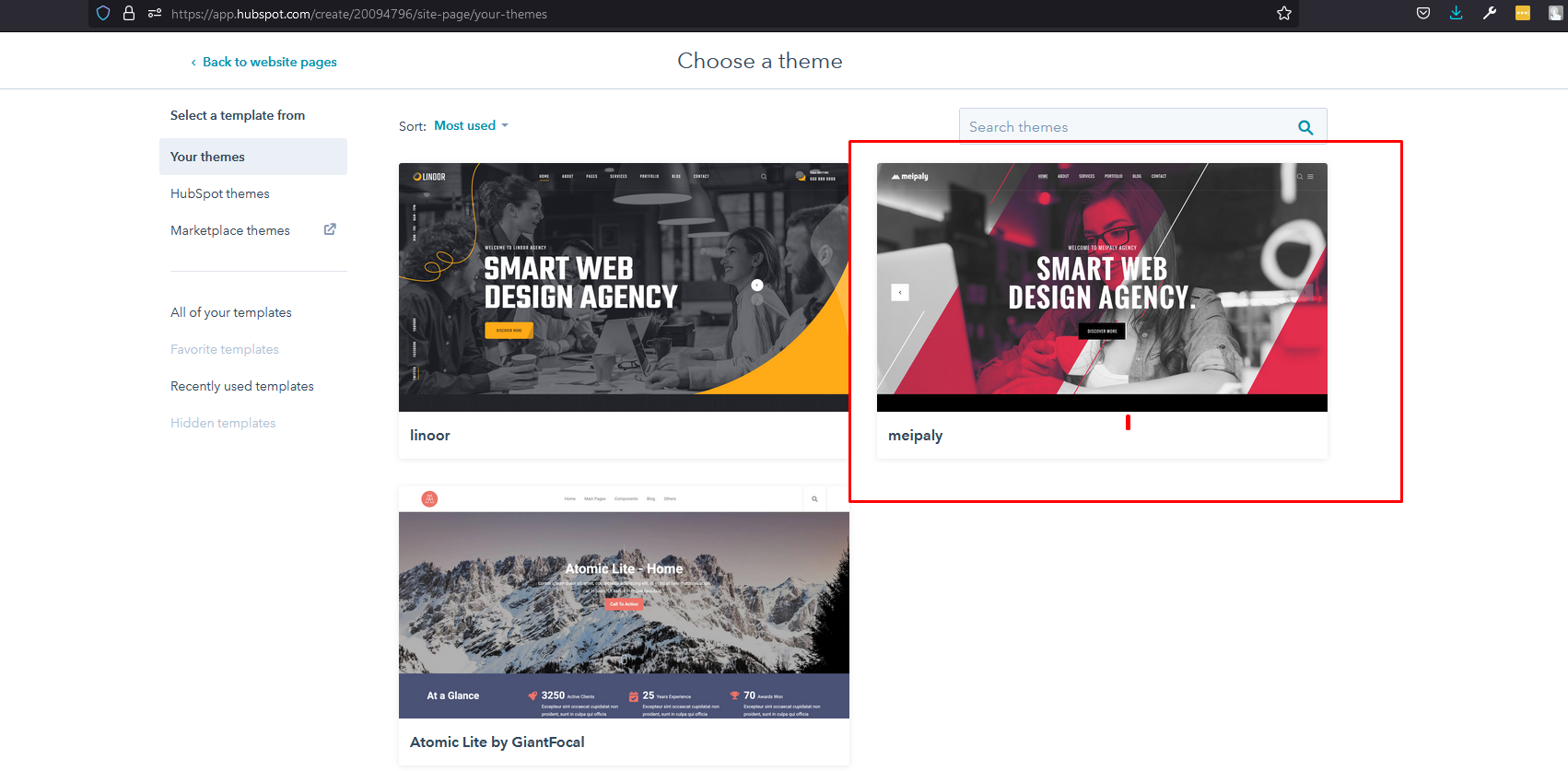 Slect The page You Want to edit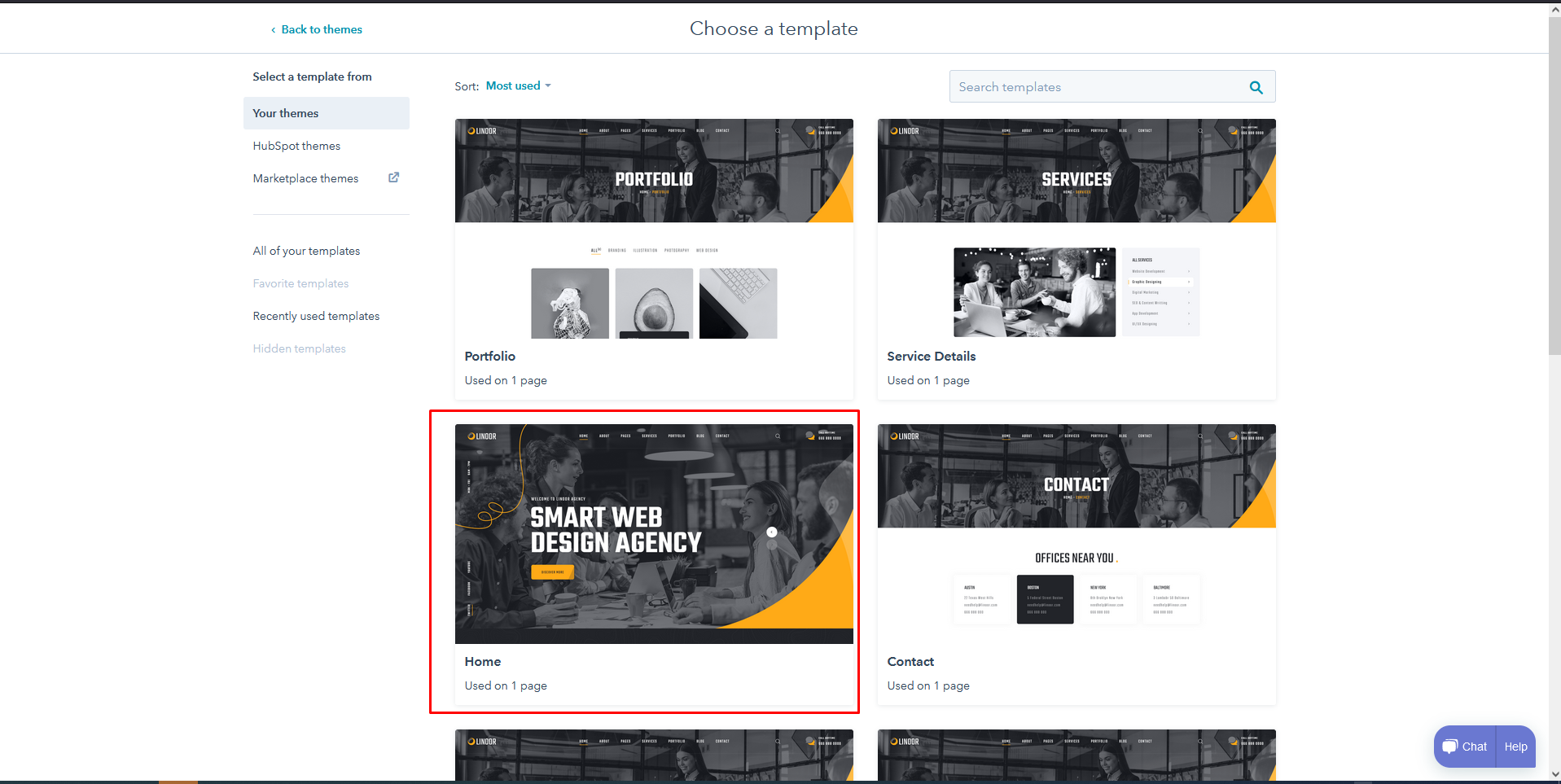 Add The Page Name And stat edit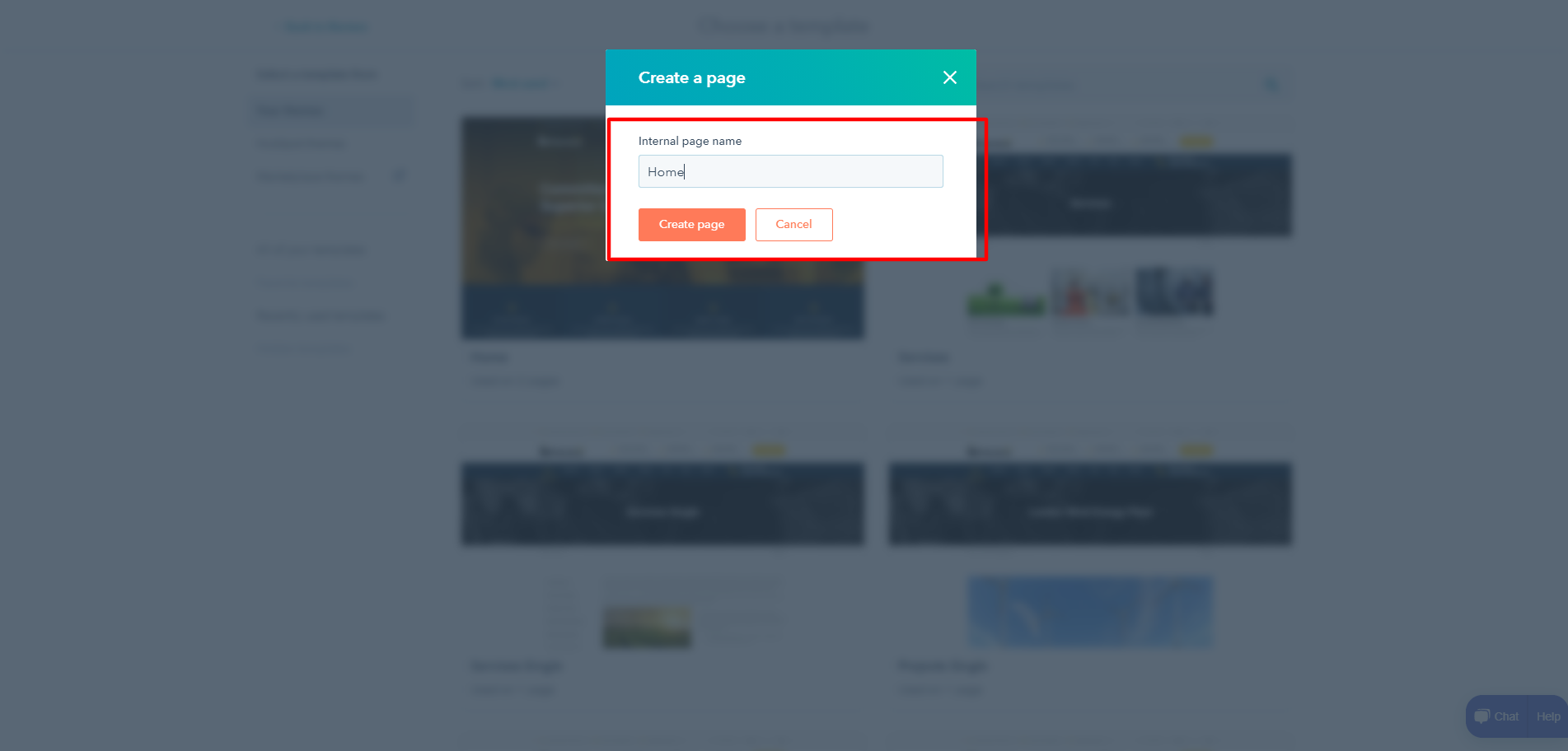 Theme Settings
How to edit themesettings
While Editing the pages you view design tab option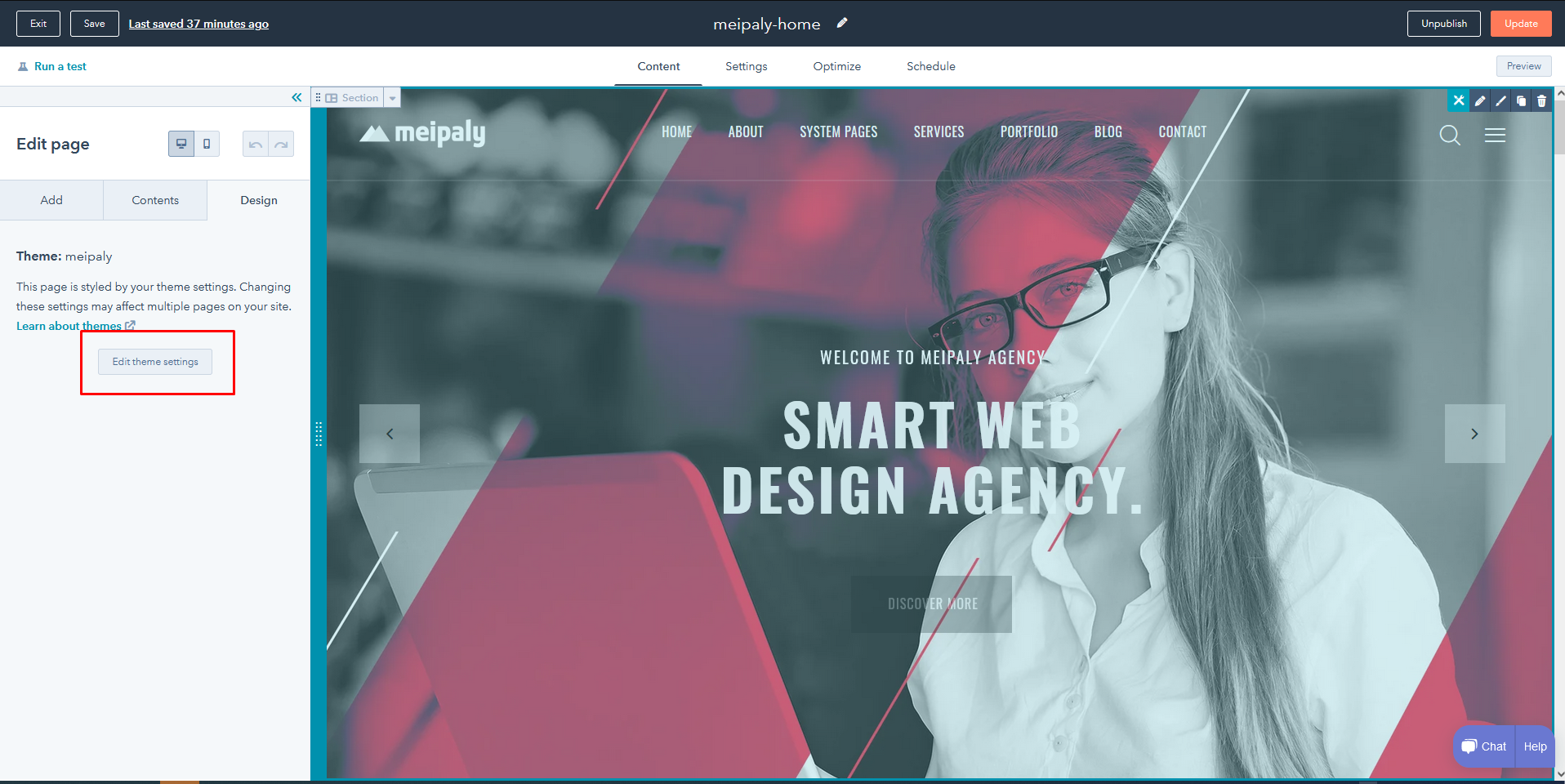 Click Edit Settings Button it will take to theme settings pages. There You Can Change Default Color Font and ect.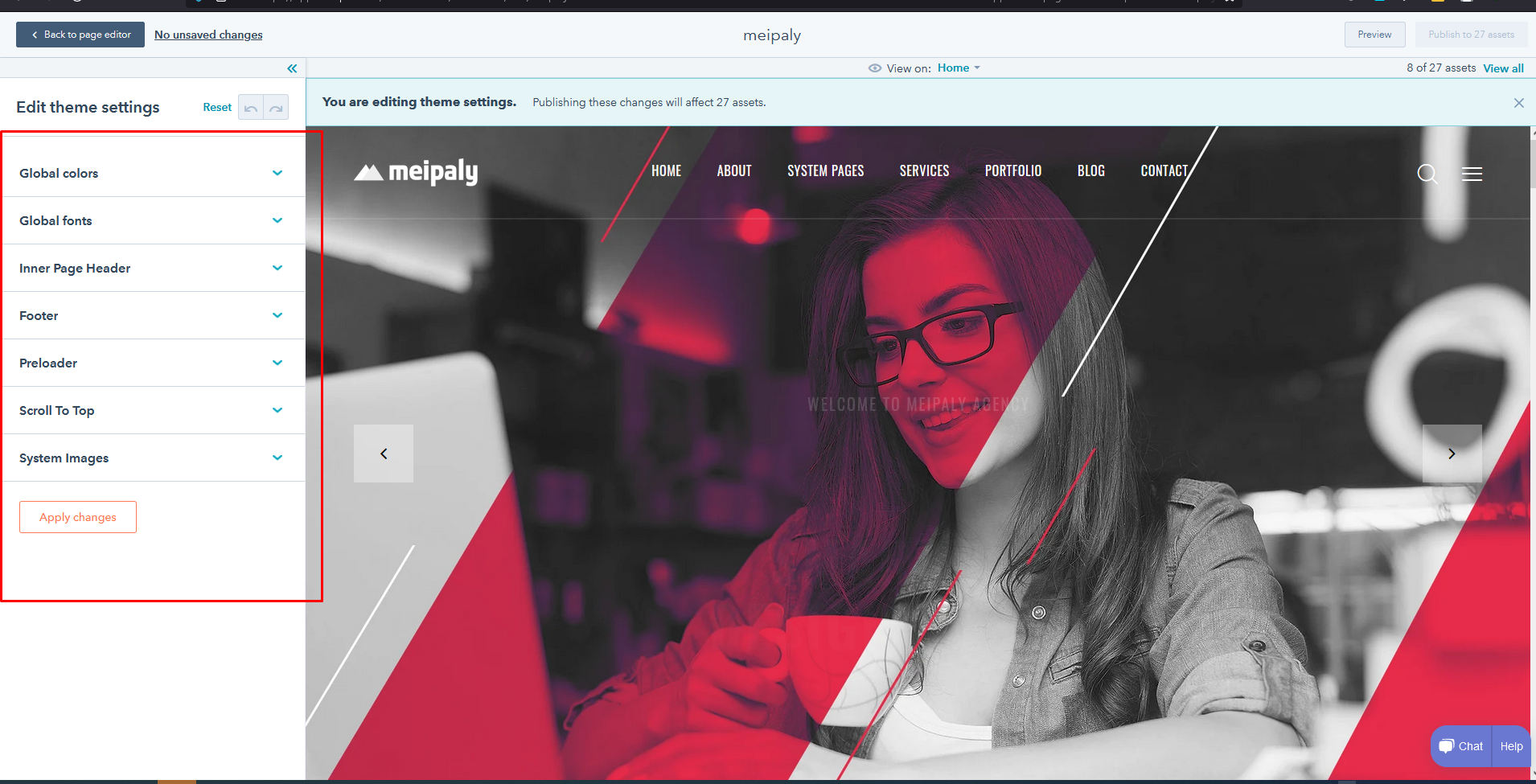 System Pages
How to Set Systempages
Click Settings icon in right side of navbar
Click Website --> Pages --> System Pages and selsct the Meipalysystem pages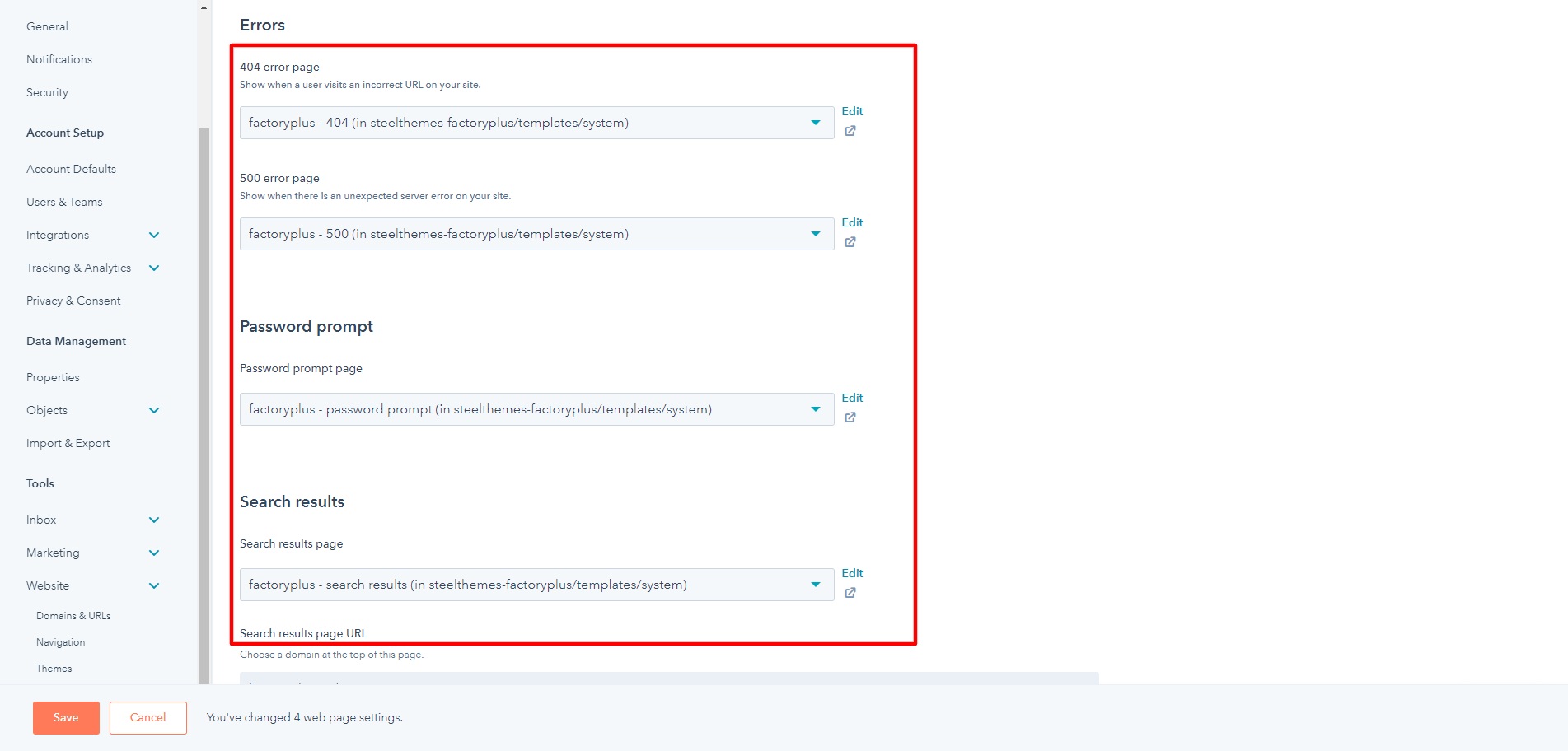 Blog
How to Set Blog
Click Website --> Blog --> Templates
Choose Blog Post for Blog Single
Choose Blog Listing for Blog Three Column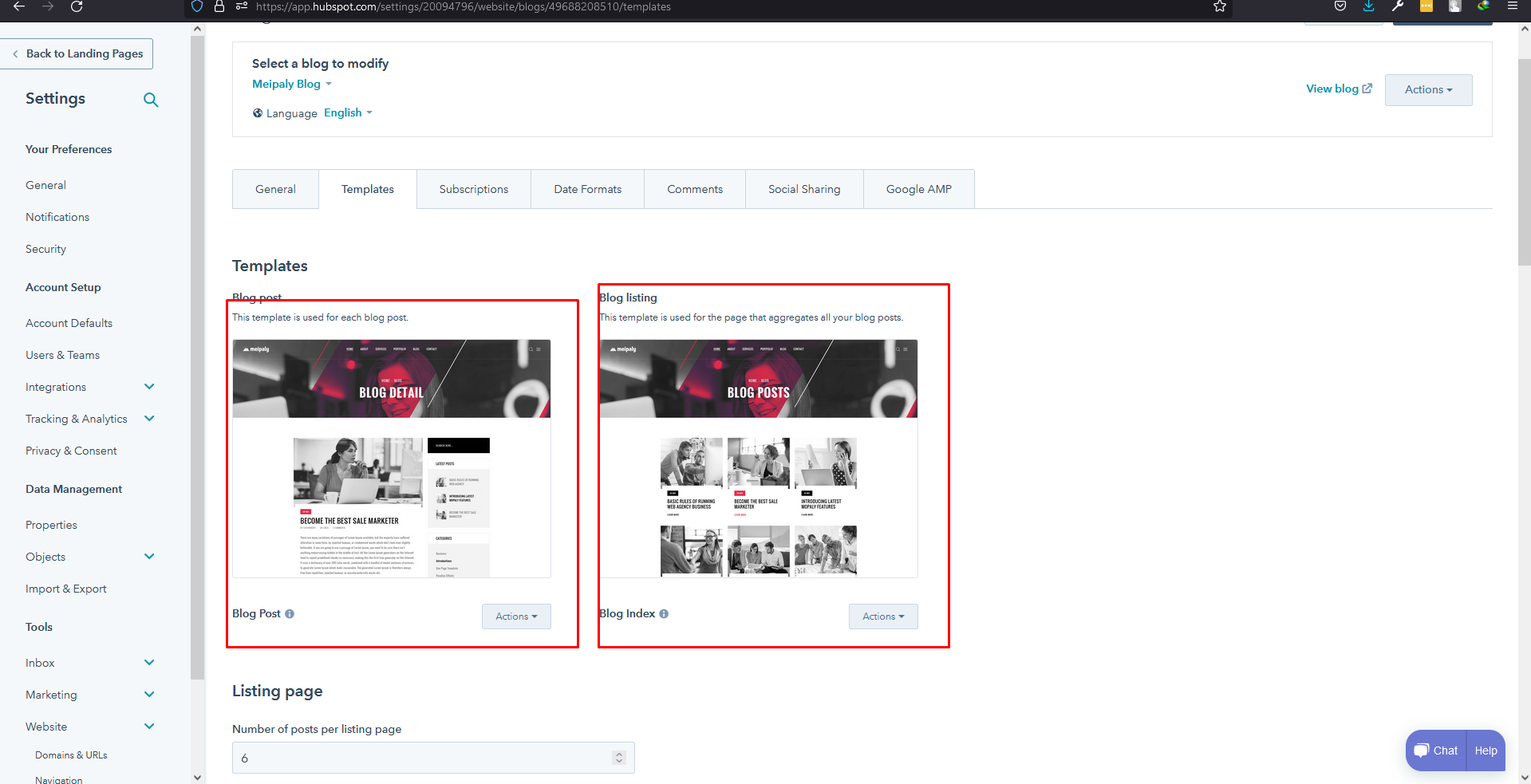 Support
Once again, thank you so much for purchasing this theme. As I said at the beginning, I'd be glad to help you if you have any questions relating to this theme. No guarantees, but I'll do my best to assist. If you have any queries, please feel free to contact us at Support Center.
Email Us at : layerdrops@gmail.com